A Legacy of Leadership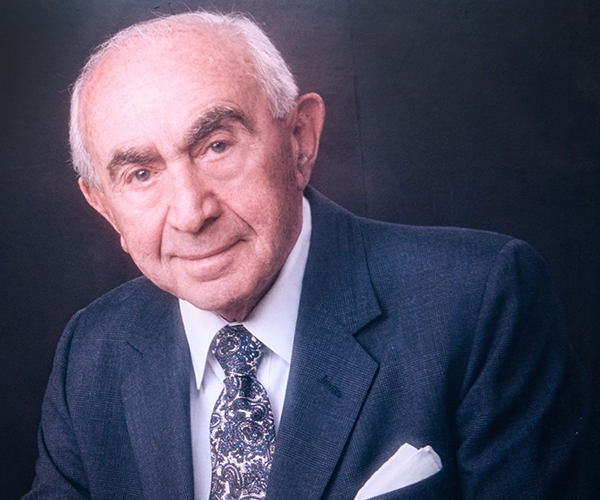 In 1925, Rebecca Butwin threatened to take her business elsewhere if the neighborhood butcher didn't insure himself with her son. Joe Brick became Nathan Butwin's first client. It was also the first and only time extortion was necessary to get a new client.
And so, began a three-generation tradition of forthright and impeccable service, client advocacy, and strategic thinking which has elevated Butwin Insurance Group to a position of prominence as one of the largest, oldest and most respected family-owned insurance brokerage firms in the country.
Our Commercial Lines division supports and services the diverse needs of business insurance clients ranging in size from the largest companies in their industry to local, thriving small businesses … from companies with 75 locations around the world to a single, retail location … from ownership in a Captive Insurance Company, to International coverage, or a Small Business Owner's Policy … for clients who need a sophisticated Directors & Officers Policy and other professional coverages, to every companys' need for Employment Practices and Cyber Liability insurance.
We provide access to a portfolio of personal insurance products – Homeowners, Renters, Automobile, Umbrella insurance, and more – through our Personal Lines division. Our team delivers outstanding counsel, service and support to every individual we serve. For those clients that have reached the upper level, our Private Client Group provides personal, professional attention and personalized products to meet the unique insurance needs of high-net-worth individuals. From on-property golf courses and yachts to multiple houses and cars, the Butwin Private Client Group will deliver a level of customized service you won't find anywhere else.
We recognize that each of our client's businesses and estates are unlike any other, and are mindful that all their assets and future earnings may be at stake. Providing unquestionable analysis and insurance coverage is not simply a problem to solve, it is a competitive opportunity.
As an industry-thought leader, Butwin Insurance Group has been featured in many national and regional publications for our accomplishments and expertise. Cablevision's Business to Business and Beyond tagged us as the "Compbusters" for our expertise in workers' compensation insurance. The firm has also been cited in the New York Times, Los Angeles Times, Chicago Sun Times, Bergen Record, Long Island Business News, Accounting Today, CFO Magazine, 201 Great Ideas For Your Small Business, Bloomberg News, and Good Day NY, among other publications and broadcast entities for our insurance expertise.